Christmas 2023
Surprise your loved ones with a unique and memorable gift! Choose between a guided tour led by an expert guide or a self-guided tour with audio guide. Explore the history, legends, and peculiarities that make the Pantheon one of the most iconic and unmissable monuments in the Eternal City. During the visit, you'll admire the beautifully preserved interiors, appreciate how an ancient Roman temple became a resting place for artists and royal families, and uncover the secrets of the imposing dome, still considered a masterpiece of engineering today.
Choose to give a valuable, unique, and original gift: give the eternal beauty of the Pantheon in Rome.
The gift coupon will be valid throughout 2024.
How does it work? It's super-easy!
1. Click on "Buy a gift voucher" to get the coupon valid for the guided tour of the Pantheon or the audio guide tour, including the complimentary souvenir.
2. After the purchase, you will immediately receive the gift coupon and greeting card via email with detailed instructions for redemption. Print it and hand it to the gift recipient!
3. The recipient can redeem the coupon using the dedicated code to book the experience according to their preferences, following the instructions provided in the card.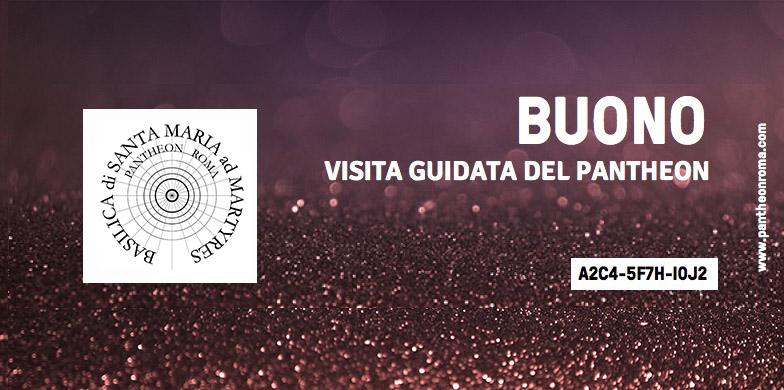 GIFT COUPON AND GREETING CARD
The voucher is valid throughout 2024.
If you want to preview or print the greeting card to customize with the name of the person receiving the gift, click here.